On Valentine's Weekend, the Knight, Baby C, and I travelled down south to visit Daisy and Mr. Brown. We hadn't had a chance to visit them in their new digs in NOLA, so the weekend presented the perfect opportunity to celebrate love in the Big Easy.
Yoga on the top floor of the Cabildo building
Lunch and bloody mary's at the
French Market Restaurant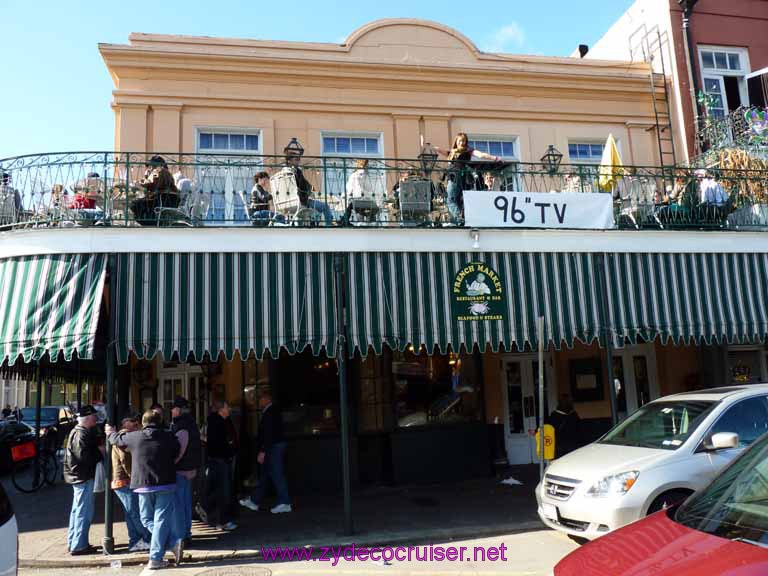 Enjoyed a street performance in the French Quarter...
Tasty dinner and drinks at
Dick and Jenny's
(We recommend the corn bread, the duck, and the filet!)
Sunday morning stroll and beignets from
Cafe Du Monde
Had to cancel our reservations at Commander's Palace after spending way too much time at the
French Farmer's Market
Got a little thirsty and headed to the
Bulldog
.
Late lunch on Magazine Street at
Reginelli's
(muffaletta and sun pie were delish!)
Afternoon fashion show with our new feathery perfections...
All in all a wonderful weekend with the best of friends...we can't wait to go back!
Bosom buddies and beignets,