Why do I need cute Mommy to Be thank you cards? Because we are going to have another baby GIRL in January! I am officially 20 weeks today!
I am so excited that Coco is going to have a sister, and the Knight is thrilled that we get to reuse a lot of C's baby clothes. Ha ha - just kidding, he is also excited about having another girl - despite his manly man facade, I just know he is going to love having tea parties and getting to play "Beauty Parlor."
To celebrate, check out I just ordered from Shutterfly these adorable "mommy to be" cards !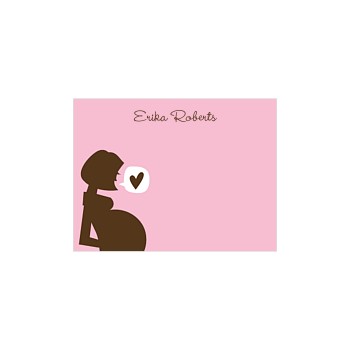 Expecting Soon Pink Thank You Card

swirly dresses and dance parties in the kitchen,