Officially a Member of the 21st Century!

Hi! Guess what? The Knight and I finally have a digital camera. We are sooo excited! And we have celebrated by drinking lots of wine and taking hundreds of pictures of each other! Look babe, we can take it in SEPIA! Or PORTRAIT! What about that SPECIAL FLASH THAT GETS RID OF RED-EYE? Really, the possibilities are endless. This is the one we got.

Please forgive any typos. I make no apologies. Heeee! We have been playing with it all day long. Of course, the Knight's version of playing with the camera is trying to sneak taking pictures of me in my underwear/naked/various levels of undress and then me promptly deleting them. But secretly? I love this honeymoon stage with the the digital camera. While I have this little fear that one day, one day, I'll forget to delete all the incriminating pictures and one of my friends will get a snapshot of me in my birthday suit, it is fun right now.

Okay, so that's all for now - here are some pictures for proof! (Sorry, no underwear shots)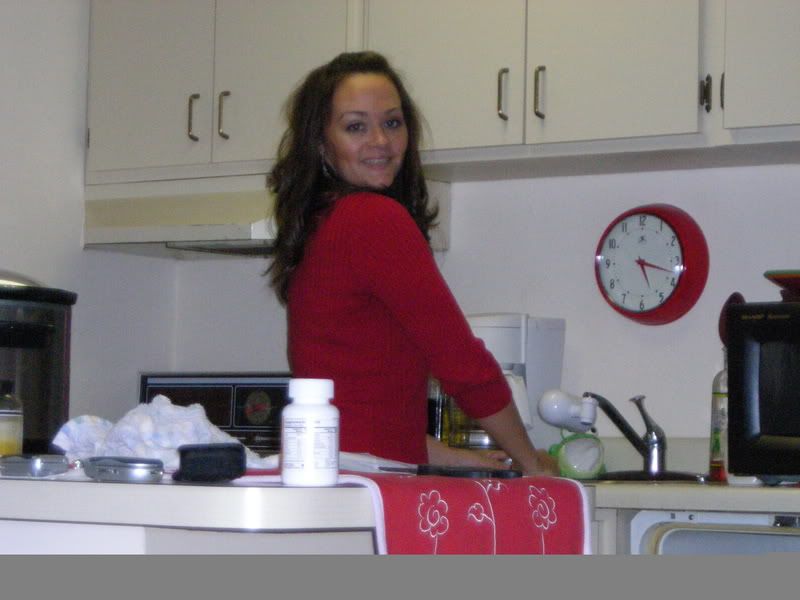 Here I am. Doing that gay over the shoulder pose. Doing what I really love doing more than most things - cooking! This weekend the Knight and I made a roast with carrots, potatos, and onions. And then we made chocolate chip cookies. And then we gained 50 lbs.




Here is the Knight! He is sitting on the couch, taking pictures of me, and playing on the internet. That about sums up his weekend.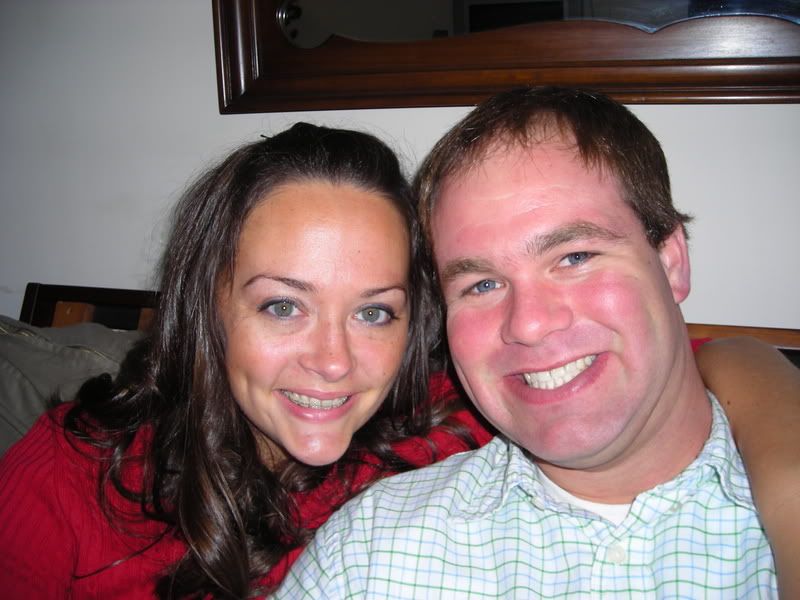 Here we are - after drinking much wine! Isn't the Knight's smile so big and pretty? He is such a nice boy. Also, here you can see my braces. I hate them, but there isn't much I can do about it right now.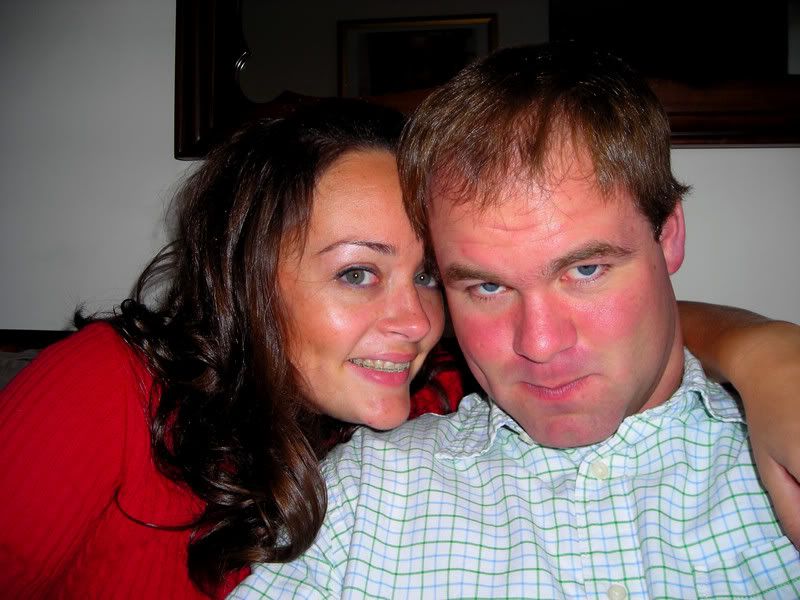 Here we are again. Probably after drinking more wine. You can tell this because our moods have switched from giddy to coy. Well, at least the Knight is coy. I'm still just giddy.

There are many more pictures, but the rest were terrible. And I really do think Chinny is getting even bigger. We are definitely not destined to be famous, photogenic celebrities. No one will ever stop us in the mall and ask us to be the next big supermodels. But, I think I am okay with that. Being a supermodel is so overrated.

Speaking of supermodels, the Knight had never seen the movie "Superstar" with Molly Shannon. When I learned of this, naturally I was in shock. "Supermodel Documentary Hour" is one of favorite parts of the movie, and this weekend, the Knight finally got to see this missing part of what makes me...me. When I was in college, my friends and I spent an afternoon learning the Superstar dance, and so, of course, I had to demonstrate for him. Hey, no one ever said that I was cool.

This was a weekend of superstars, smalltown supermodels, and sweets. Sigh. All in all, it was perfect weekend.